Recycle Tires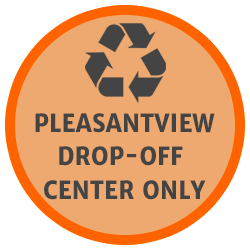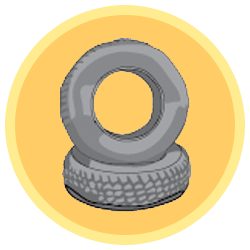 WHAT:
Race car tires
Agricultural tires/Tractor tires (Under 4 feet in diameter and 1 foot wide)
Bicycle tires (must be in bundles of 10)
Motorcycle tires
Semi truck and trailer tires
Truck tires
Car tires
But NO:
No Rubber Tracks of any kind
No Bicycle Inner Tubes
No Off-road tires
No Golf Tires with rims
No Forestry, Logging, or Mining tires
No Skid-steer, Loader, or Earth-mover tires
NO Heavy Equipment tires
No Airplane tires
No Tires over 10-ply
No Solid/Gel Filled tires
WHERE:
Tires are accepted at the Drop-off Center in the Bulky Materials Recycling area.
HOW:
On-rim and off-rim are both fine.
Remove dirt, rocks, water, snow and ice from tires before bringing them to the Center.
FEES:
Have your load checked by the Attendant before unloading.
Agricultural tires (i.e. tractor tires) $25 each
Semi tires $11 each
Car and light truck tires $4 each.
Bicycle tires bundle of 10/$3.50 each
Some particularly large or heavy tractor tires are not recyclable. Size is limited to 4 ft. in diameter and/or 12 in. in width